Regular price
Sale price
€29,99 EUR
Unit price
per
Sale
Sold out
✔️ Airbrush holder
✔️ Cleaning pot
✔️ Complete airbrush maintenance kit
✔️ Replacement nozzles and needles
1. Versatile cleaning jar
2. This clean pot can also be used as an airbrush holder
3. Eliminate overspray and clutter in your work area
4. Heavy glass jar; prevents the weight of an airbrush and hose from tipping over the pot
5. Easy to use, insert one of the included filter pads into the filter tube
6. Fill the jar a quarter full with water and close the lid.
7. Add solvent to the color cup of your airbrush and spray it through the rubber hole in the cover, rinsing the pigment from the brush and into the pot.
Specifications (Airbrush cleaning pot):
1. Pot dimension: (2.76 x 3.54) inch / (7 x 9) cm (H x Dia)
2. Color: black, gray
3. Weight: 470 g
Specifications (cleaning tool):
Cleaning and improvement tool store
These needle tools are ideal for cleaning airbrush nozzles blocked by an easy to grip grooved handle.
Paint and / or screwed-in debris. All-metal machined construction with easy-grip grooved handle.
The screw-on cover protects the extra fine needle when not in use.
The 5 brush diameters vary between approximately 2, 2.5, 3.2, 4 and 5 mm.
The different brushes will allow you to thoroughly clean the inside of your equipment.
View full details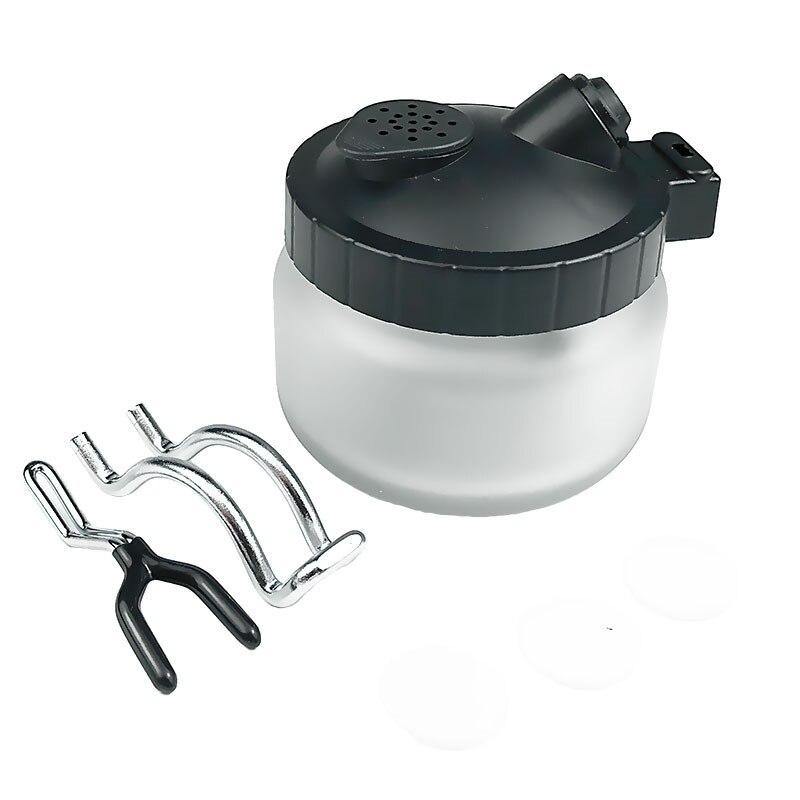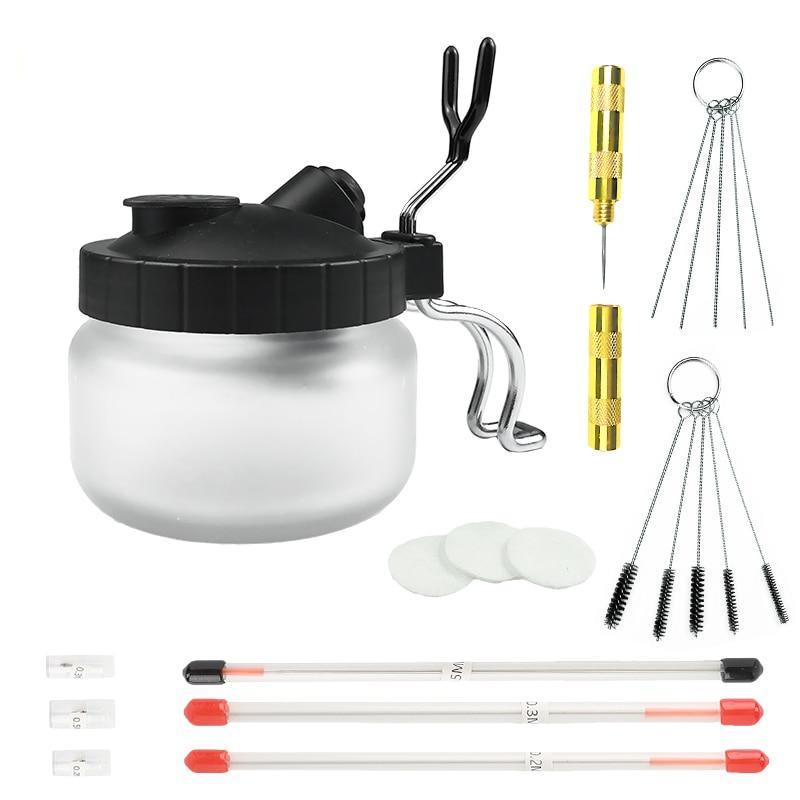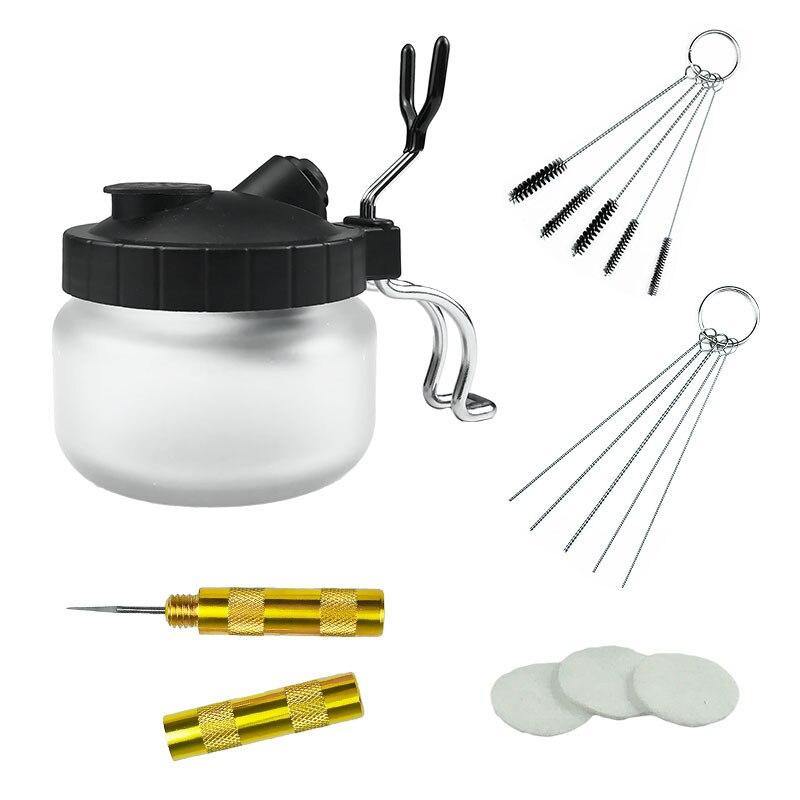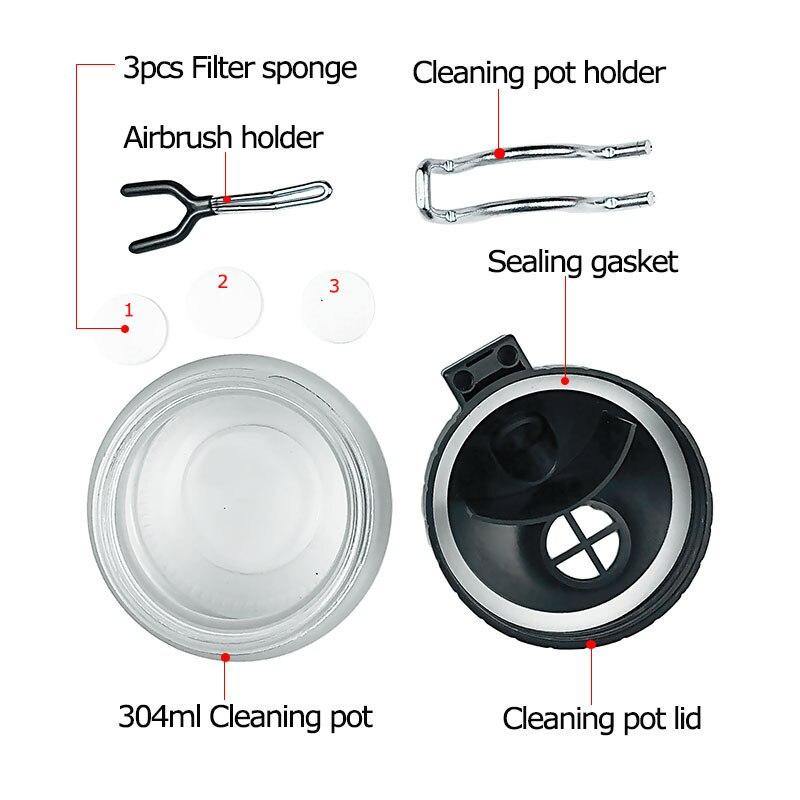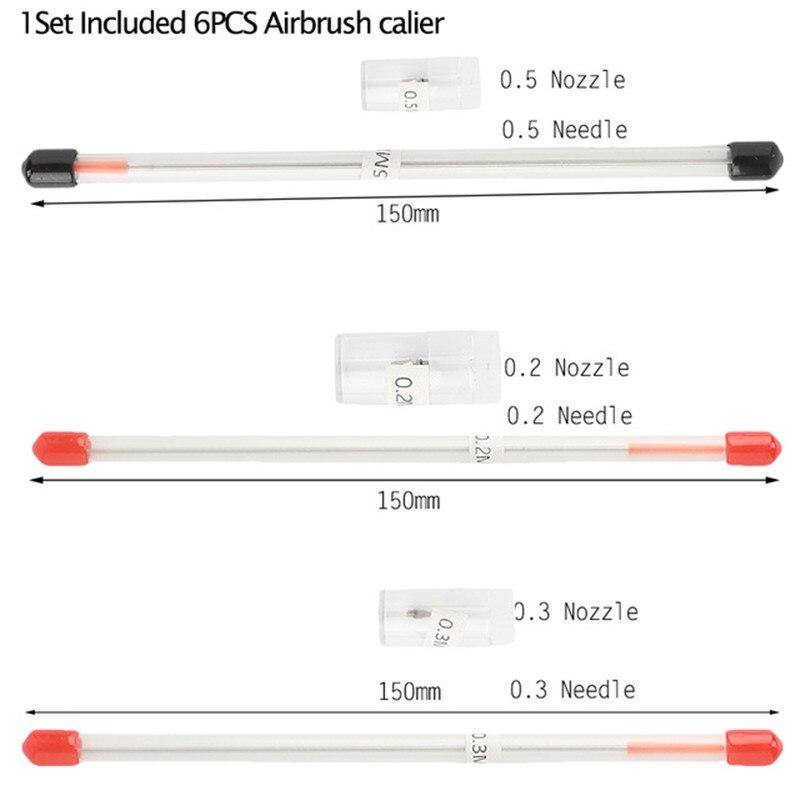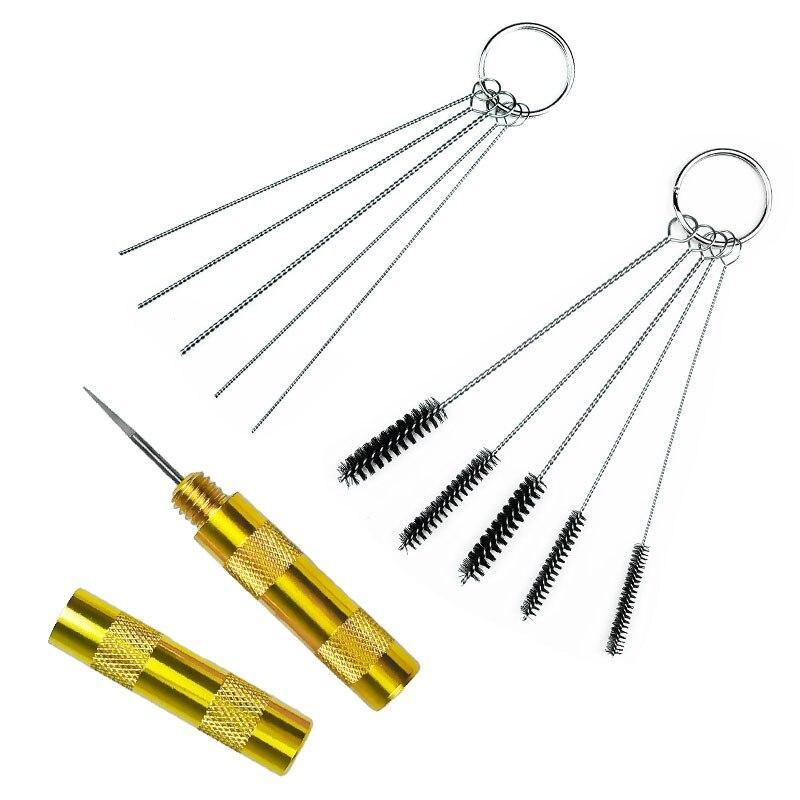 Parfait
Très bon produit, je recommande
Pot de nettoyage pour aérographe, Aiguille 0.2/0.3 / 0.5, Outil nettoyage
Parfait pour nettoyer mon aérographe, je recommande.
Le produit est excellent, je le recommande. emballé parfaitement. merci
Le crochet pour ramasser le pot ne reste pas en place et tombe. Ce n'est pas un problème pour moi, mais ils pourraient peut-être y jeter un coup d'œil. A part cela, il est beau et livré rapidement.
Pot de nettoyage pour aérographe, Aiguille 0.2/0.3 / 0.5, Outil nettoyage